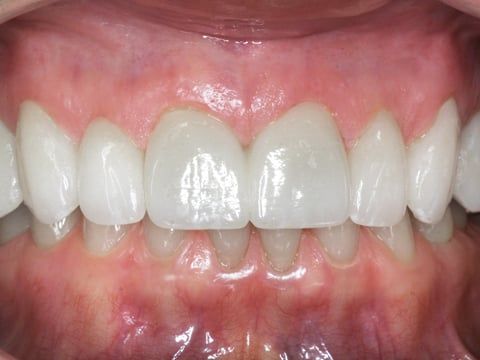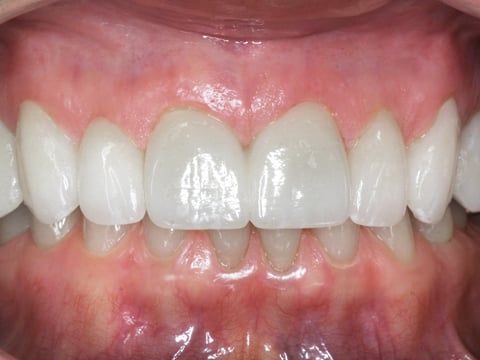 Healthy gums are generally pink and anchor the teeth firmly in place.
Gingivitis is an early sign that your gums are feeling neglected. A visit with us to clean your teeth and give you a demonstration of proper oral hygiene techniques is necessary to bring back your healthy smile.
Periodontitis is advanced gingivitis you may feel more sensitivity with your teeth and experience slight bleeding during your home care. Please call our office right away if you may be experiencing any of these symptoms. An evaluation will be preformed and a solution created.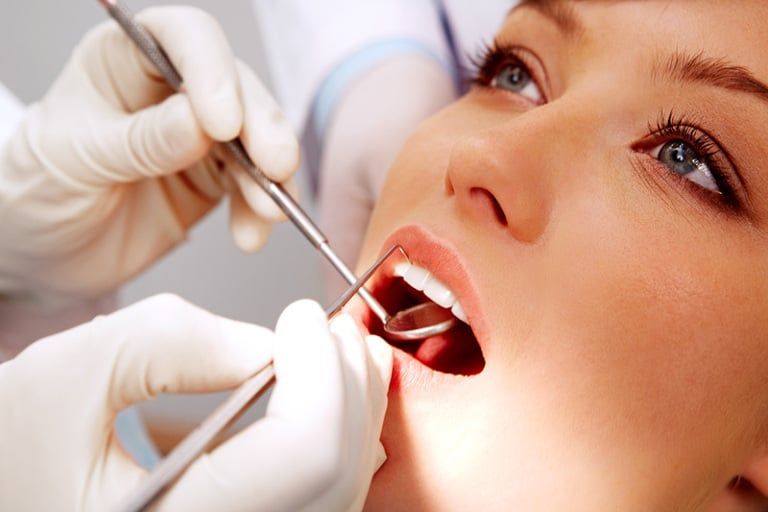 About Periodontal Disease
Dental plaque is the primary cause of gum disease. Bacteria found in plaque produce enzymes and toxins which injure the gums. Injured gums turn red, swell and bleed easily. If this injury is prolonged, the gums separate from the teeth, causing pockets (spaces) to form. Plaque can also harden into a rough, porous substance known as calculus (tartar). This can occur both above and below the gum line. If left untreated, this leads to tooth loss. Pain is usually not present until damage from this disease is very advanced.
Periodontal Health Effects
Studies have shown links between periodontal (gum) disease, heart disease and other health conditions. Research further suggests that gum disease may be a more serious risk for heart disease, more so than hypertension, smoking cholesterol, gender and ages. Researchers conclusions suggest that bacteria present in infected gums can become loose and move throughout the body through the bloodstream. Once bacteria reaches the arteries, they can irritate them in the same way that they irritate gum tissue causing arterial plaque, which can cause hardening and affect blood-flow.
Tooth sensitivity can be a result of many different conditions. Please consult with either Dr. Palano or your hygienist for relief from this condition.
A Beautiful Smile Is Waiting For You
Our office provides everything you need to achieve the beautiful, natural look you seek. You will receive the care you deserve at our office that is easily accessible with convenient hours.
Make an Appointment
Call Us Today
925-778-8080
Proudly serving Antioch - Oakley - Brentwood - Pittsburg - Concord